Rick's studio is centrally located at:
8280 Clairemont Mesa Blvd
San Diego, CA 92111
Tel: (619) 985-8242
Day, evening or weekend
lessons are available.
Skype or FaceTime lessons available.
---
"Rick has been my drum instructor for almost 3 years and lessons with him have been one of the best investments I've ever made."
— D. K., San Diego, CA
---
RICK'S KITS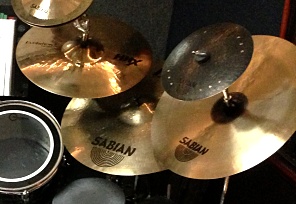 Rick's cool cymbal setup from Sabian went viral on Facebook! Check out this kit and others here!
---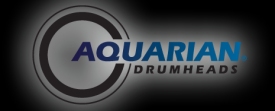 Rick is proudly sponsored by Aquarian Drum Heads.

---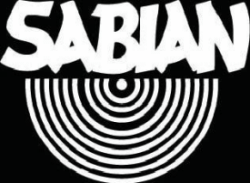 Rick is endorsed by Sabian cymbals. Rick Stojak's Drum Studio has a large collection of Sabian cymbals for students to play and drummers to come and sample.

---

Rick is part of the Vic Firth Education team.

---



Rick plays Roland electronic percussion.
---

A special thank you to Caliber Images for all the great photos of Rick and the studio.






LESSONS AT RICK'S STUDIO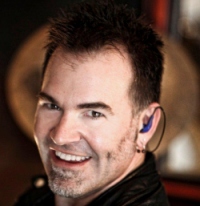 Since 1995, the goal of Rick Stojak's drum studio is to help support all drummers of every level and experience by offering instruction, goal setting, motivation, equipment guidance and career consultation. It has been a place where drummers of every level grow musically, professionally and personally by studying privately or in group workshops.

Rick also hosts drum clinics with some of the greatest drummers in the world including metal drumming legend Gene Hoglan, Daniel Glass of the Brian Setzer Orchestra and funk drumming legend Zoro the drummer.
Rick teaches all styles (rock, jazz, pop, funk, blues, hip-hop, metal, Latin, world). He also offers hand percussion lessons on many instruments, including conga, bongos, timbales, and orchestral percussion. If you need assistance with Roland electronic drum or percussion programming and set up, Rick is available to help.
---
HOW TO BUILD
A DRUM GROOVE

by Rick Stojak

Praise from legendary metal dummer,
Gene Hoglan!

"Rick Stojak's 'How to Build a Drum Groove' is an excellent foray into keeping teaching simple and fun! I was not a music reader before I started this book, but boy, it sure is turning me into one. And the extensive Song Index is genius! All of these great songs that we all already know, listed in such a way that upon first glimpse, you're already a leg up in learning. How cool is that? By the time you're done with this book, you will be well on your way to mastering the basics of rock drumming, which is what we all love to do!

I highly recommend 'How to Build a Drum Groove' to drummers of all ages!"



More information about the book here



---
Rock drummers 'are top athletes'
Playing the drums for a rock band requires the stamina of a Premiership footballer, research suggests. Tests on Clem Burke, the veteran Blondie drummer, revealed that 90 minutes of drumming could raise his heart rate to 190 beats a minute. Despite rock's reputation for unhealthy living, Dr Marcus Smith, from Chichester University, said drummers needed "extraordinary stamina". A hour in concert could burn between 400 and 600 calories, he said. Clem Burke, who provided the beat for hits such as "Heart of Glass", "Atomic" and "Call Me" was invited to take part in the eight-year project by Blondie fan Dr Smith. It is hoped that the results could help develop outreach programmes for overweight children who are not interested in sport. Read the whole article from BBC News
---








"If I were not a physicist, I would probably be a musician. I often think in music. I live my daydreams in music. I see my life in terms of music." ~ Albert Einstein