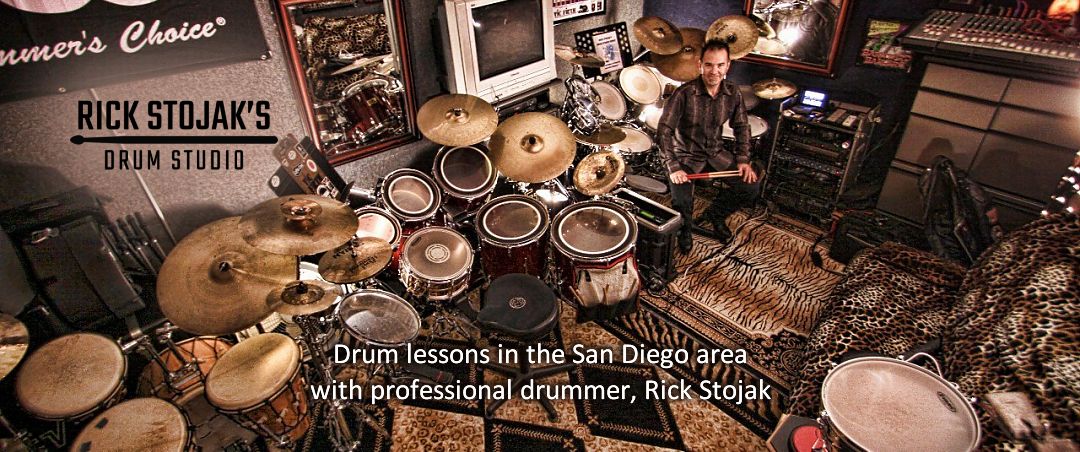 ABOUT RICK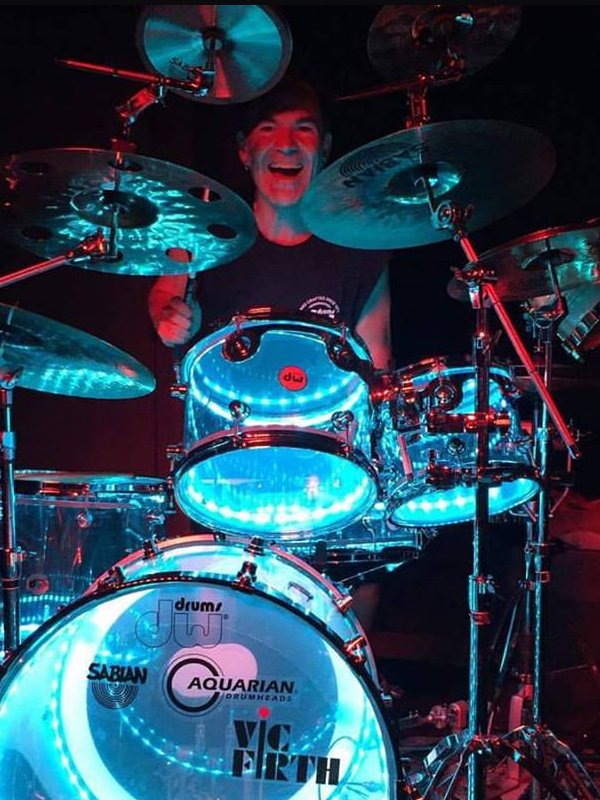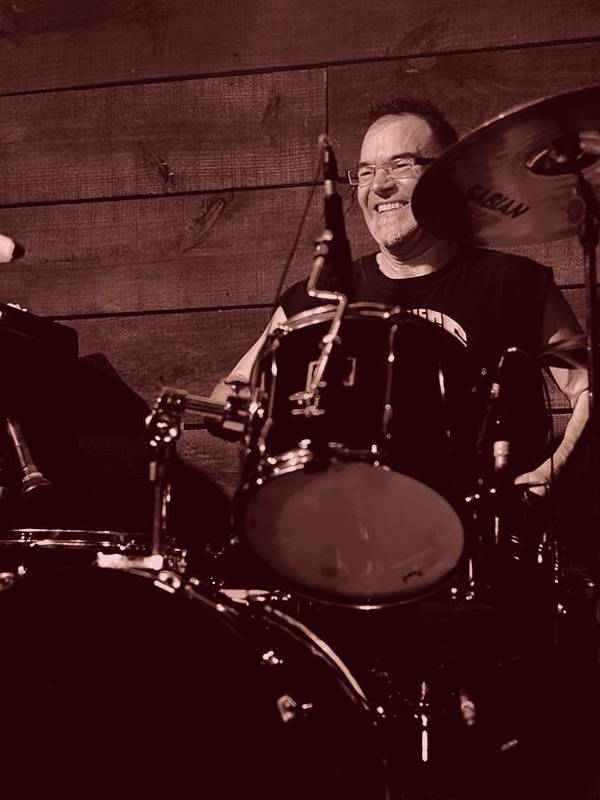 Rick Stojak is a professional touring drummer, studio musician, teacher, author and clinician whose success is fueled by a refreshing musical diversity and intensity. Rick is accomplished at reading drum charts and is known as a pocket player who grooves in any style with or without a click track.
Rick is an avid drum collector known for performing on a wide variety of spectacular drum sets and percussion set-ups that include acoustic drums, African drums, and multi percussion. He is also an electronic drum specialist. Rick is a first call drummer among top DJs in Southern California, and he can be seen playing clear acrylic drums that light up, change color and strobe.
Rick proudly endorses Sabian cymbals, Aquarian drumheads and Vic Firth drumsticks.
Rick started drumming professionally at the age of 16 playing the legendary CBGB in New York City with the punk band, The Names. He then began touring the East Coast and recording with B. Wilde for Polygon Productions.
In the mid-nineties Rick joined Barnyard Ballers. The San Diego band was instrumental in developing a new style called psychobilly by mixing rockabilly with punk, metal and country. The band is a psychobilly favorite who tours internationally and frequently plays sold-out shows on the Hollywood Strip. Barnyard Ballers have enjoyed the success of four full-length CD releases. Rick is often hired as a touring drummer for this genre. He has played nationally and internationally with Guana Batz, Klax, Hillbilly Hellcats and Bamboula.
Rick is accomplished in various styles of music. He has performed with numerous artists including piano virtuoso Giovanni Marradi, world-class jazz vocalist Ariana Savalas and Latin Grammy Award nominee Gustavo Alarco.
Rick is a frequent performer at Legoland and the San Diego Zoo. Dressed in character, he plays a unique mobile-percussion cart. Rick also performs with the bands Island Fever and Blu Gruv, playing an ethnic-percussion drum set in the styles of reggae, calypso, worldbeat and Latin.
Rick Stojak's Drum Studio is a place where drummers of every level grow musically, professionally and personally by studying privately or in group workshops. Rick hosts some of the greatest drummers, including Daniel Glass of Royal Crown Review and funk drumming legend Zoro The Drummer, for drum clinics and master classes.
Rick has had the honor to be selected as a judge for the yearly Guitar Center Drum Off. He also has attended several private drum teacher seminars hosted by Vic Firth Inc. Rick has been recognized by Roy Burns of Aquarian for achievement in drumming education and performance.
Rick has studied with some of the greatest drummers in the world including Zoro, Daniel Glass and metal legend, Gene Hoglan. Rick has also attended dozens of drum clinics and drum workshops.
Rick is a co-organizer and sponsor of the San Diego Drum Show at Studio West. The drum industry rallied around the first event in 2014, which drew over 500 local drummers. Rick performed a clinic that day on acoustic-electronic hybrid drumming. Other performers at the event included Chris Baily (Brittany Spears) and guest speaker, Grammy nominated engineer Steve Churchyard (The Eagles, Billy Joel).