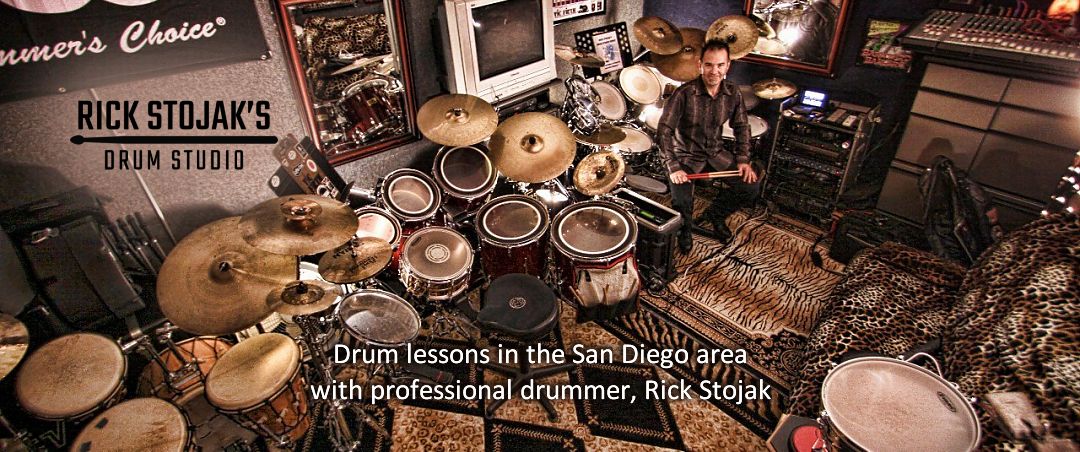 CLINICS AND WORKSHOPS
Rick is available for drum clinics or to teach drumming workshops. He also regularly holds workshops and clinics featuring some of the world's top drummers. Check back for future clinics and workshops! Below are pictures from clinics with Zoro and Daniel Glass.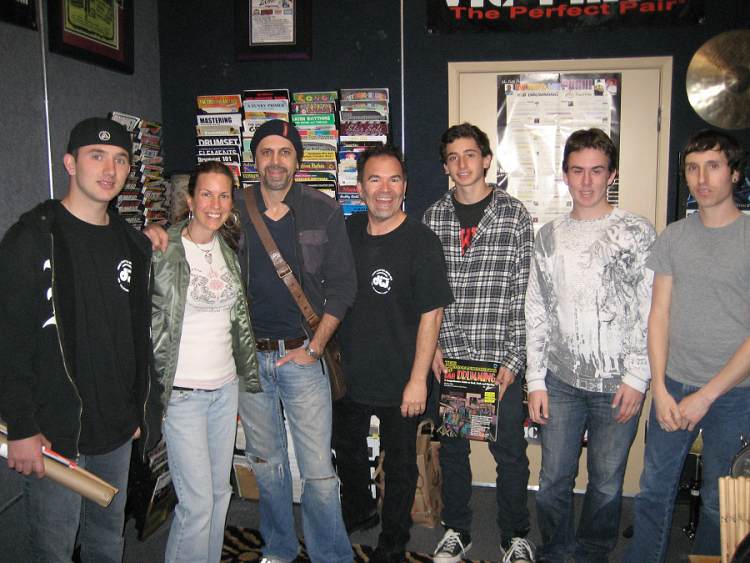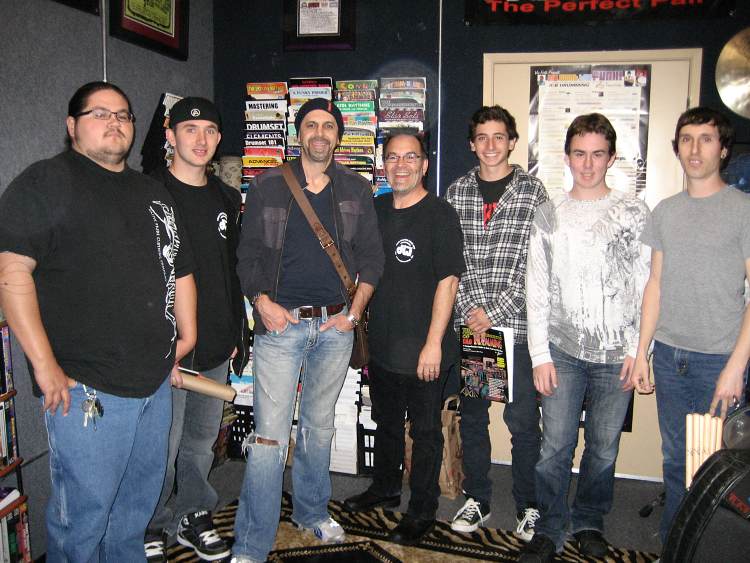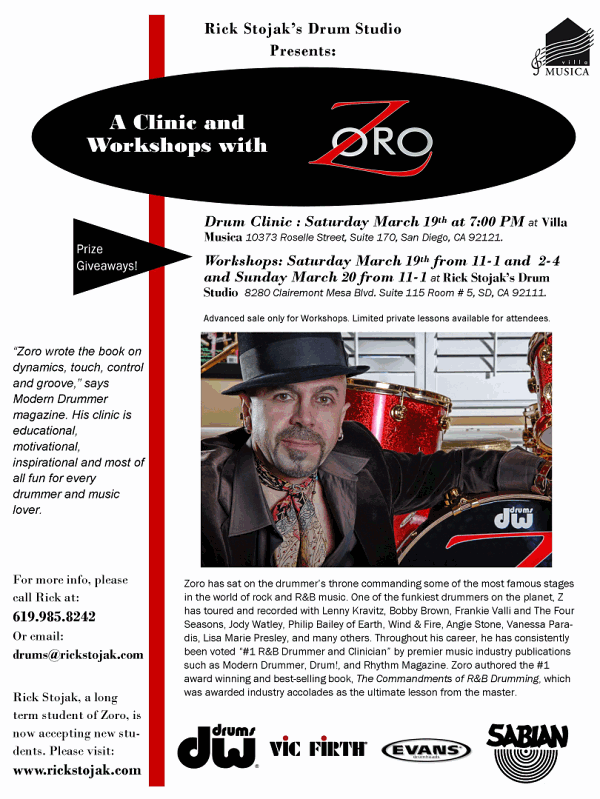 DRUM CLINIC FEATURING DANIEL GLASS WAS A COMPLETE SUCCESS
Many thanks to all who attended!