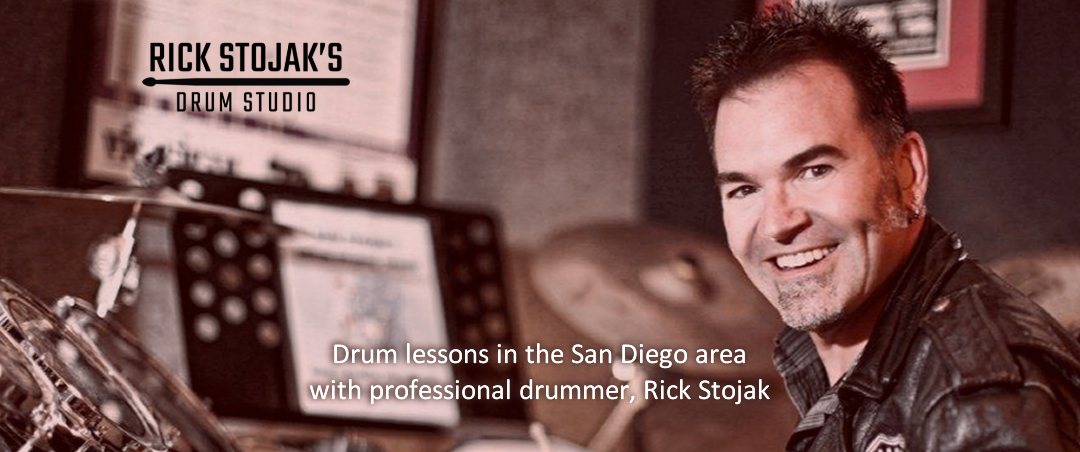 "After every session, I leave with such a sense of accomplishment and understanding of the subject matter, I want to get right home and practice what I've learned." — Keely Hedges, Student
Rick's studio is centrally located at:
8280 Clairemont Mesa Blvd
San Diego, CA 92111
Tel: (619) 985-8242
Day, evening or weekend lessons are available.
Skype or FaceTime lessons available.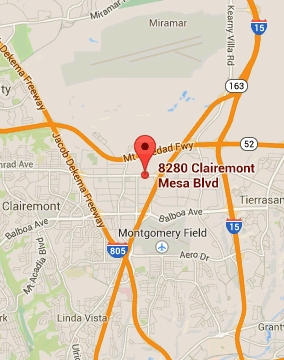 Serving all areas in San Diego County: Scripps Ranch, La Jolla, Poway, Rancho Bernardo, 4S Ranch, Rancho Penasquitos, Mira Mesa, Kearney Mesa, Clairemont, Linda Vista, Tierrasanta, Del Mar, Carmel valley, Oceanside, Vista, Carlsbad, Del Mar, Rancho Santa Fe, Del Sur, Encinitas, Escondido, Valley Center, Vista, La Mesa, El Cajon, Santee, Ramona, Mission valley, Downtown San Diego, Golden Hills, Coronado, Point Loma, Chula Vista, Pacific Beach, Mission Beach, Ocean Beach.
---
SUPPORTING YOUR DRUMMING EVOLUTION!
Rick Stojak is a professional drummer, author, studio musician, teacher and clinician whose success is fueled by a refreshing musical diversity and intensity. He excels in any style when playing drum set, electronic percussion and multipercussion.

Rick is now accepting new students of every level and experience in central San Diego to study any style of drum set or percussion. Play drum set along to your favorite songs with Rick, an endorsed professional, for fun or for serious studying.
ENJOY LIFE! PLAY DRUMS!
Rick teaches all styles (jazz, rock, pop, funk, blues, hip-hop, fusion, metal, Latin, world). He also offers hand percussion lessons on many instruments, including conga, bongos, timbales, and orchestral percussion. If you need assistance with Roland electronic drum or percussion programming and set up, Rick is available to help.
Check out some of Rick's students here!
Day, evening or weekend lessons are available. If you have any questions, please contact Rick at (619) 985-8242. Or you can email Rick .
Cancellation Policy: A 48 hour cancellation notice is required if you are unable to make your appointment.
---
GIFT CERTIFICATES AVAILABLE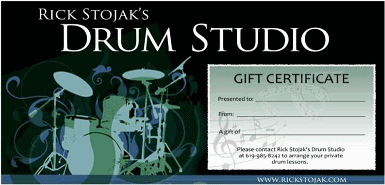 ---
Why Is It Important To Study Music?
Music is a science, and it is mathematical. It is a foreign language and is full of history. Music is a physical education. And, most of all music is an art. Unlock the musician within, fulfill your potential.
---