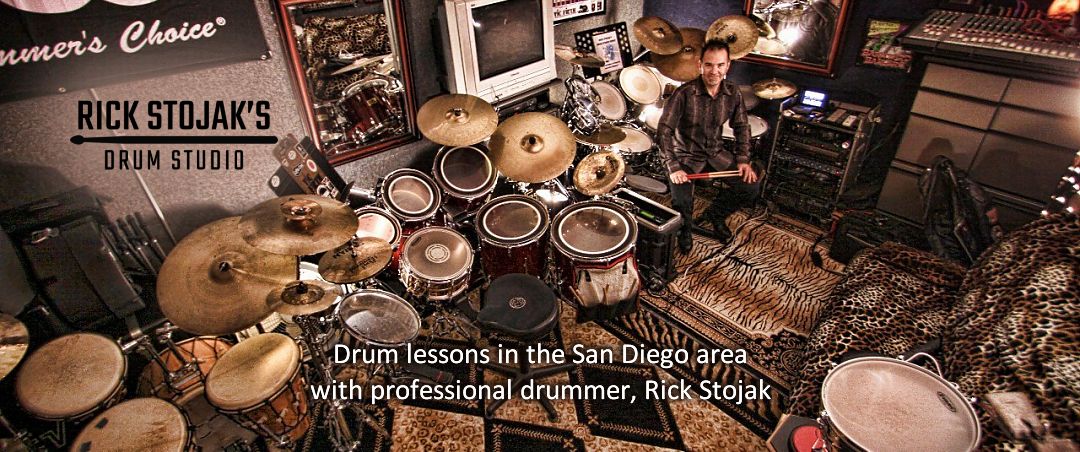 Rick Stojak's Book Series:
How To Build A Drum Groove
VOLUME TWO
Click here for VOLUME ONE
The goal of "How To Build A Drum Groove" is to help drummers' develop the dexterity, coordination, control dynamics and timing required to play the drum set in any style. Book has spiral binding for ease of use. Check out the sample pages below.
$25 - Price Includes S & H In the US
Praise from legendary drummers!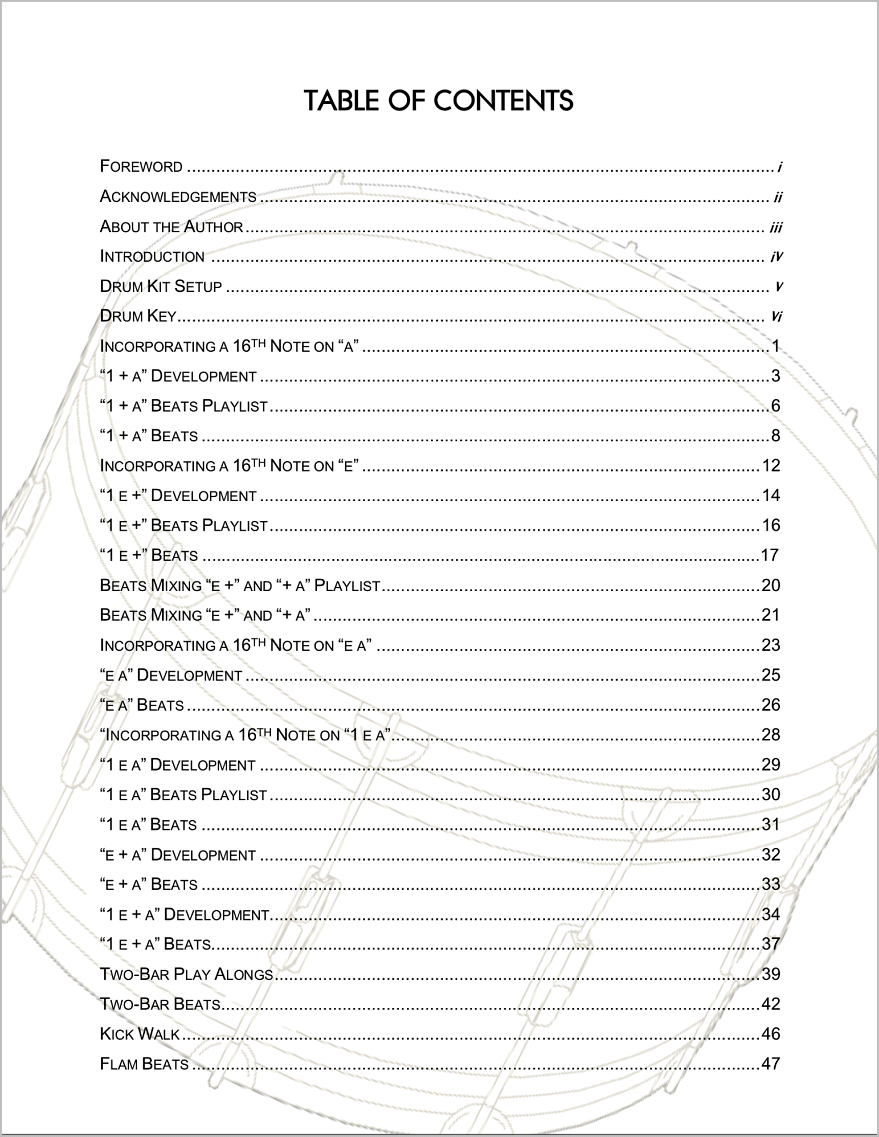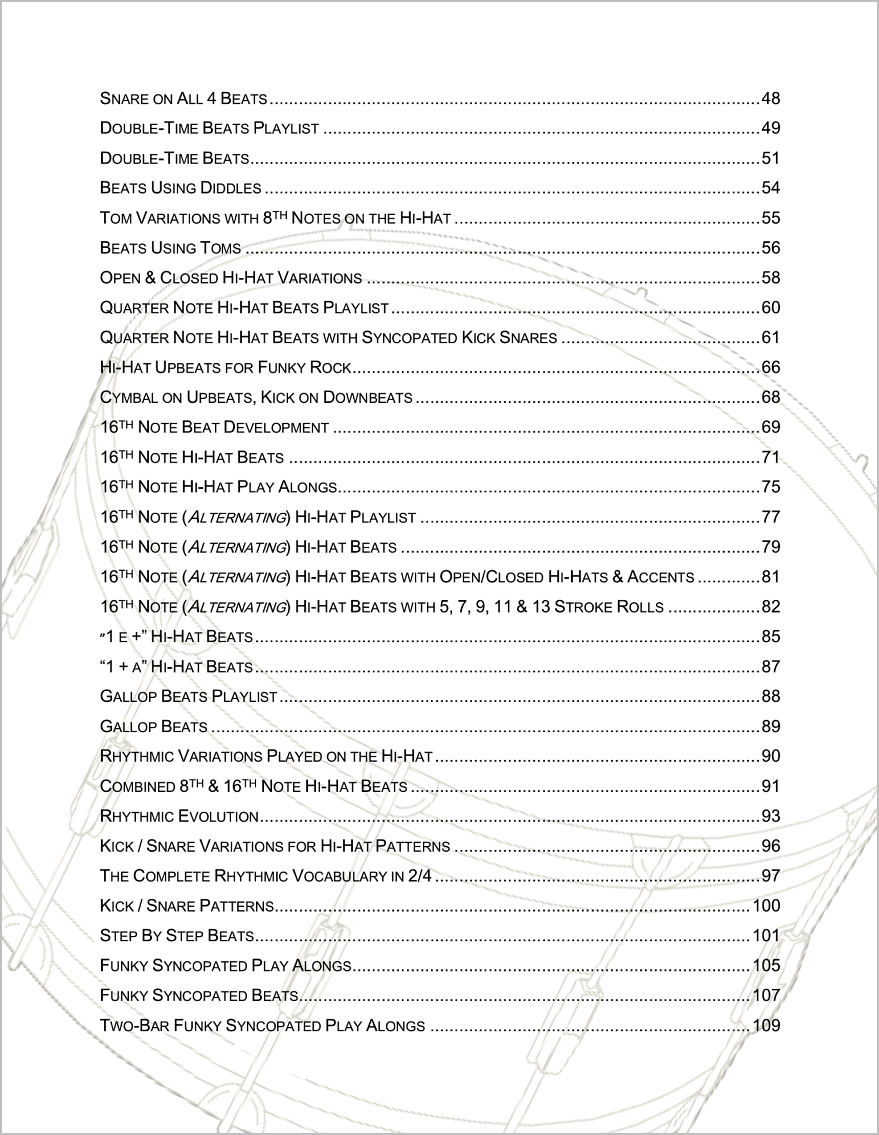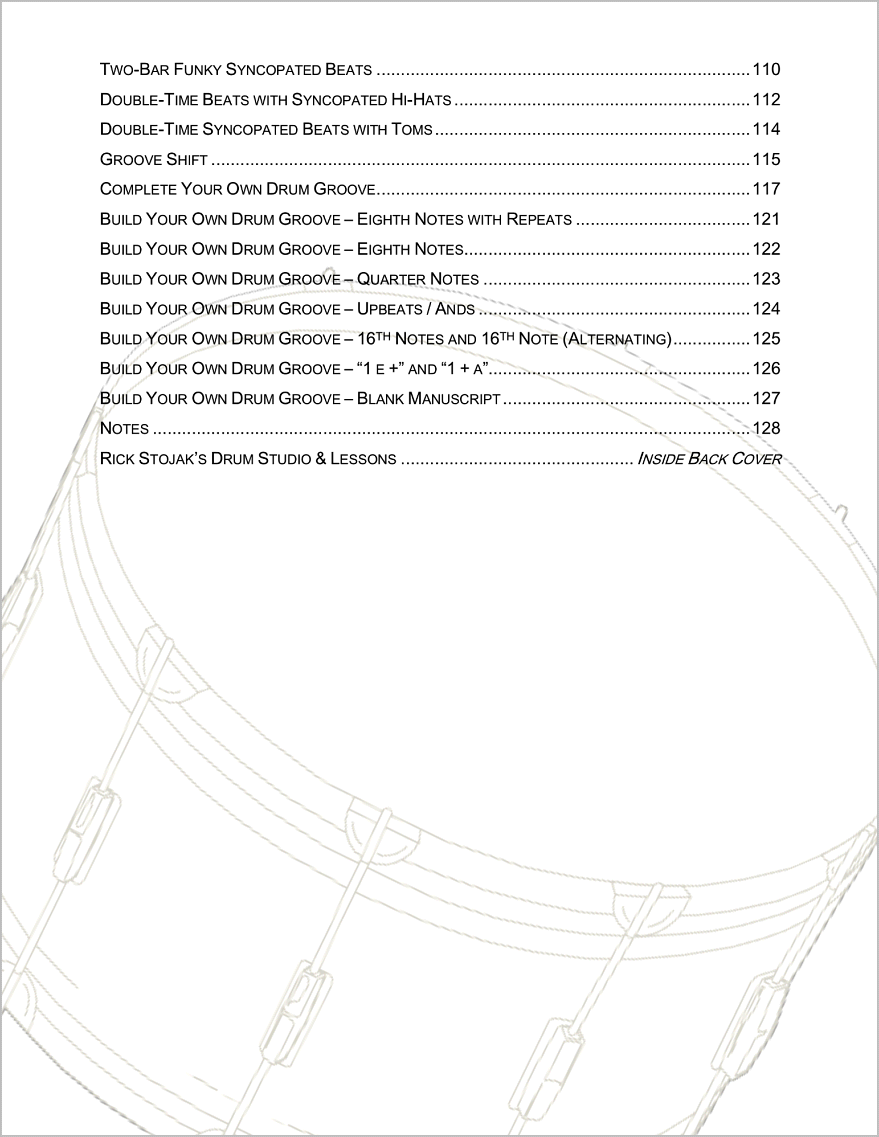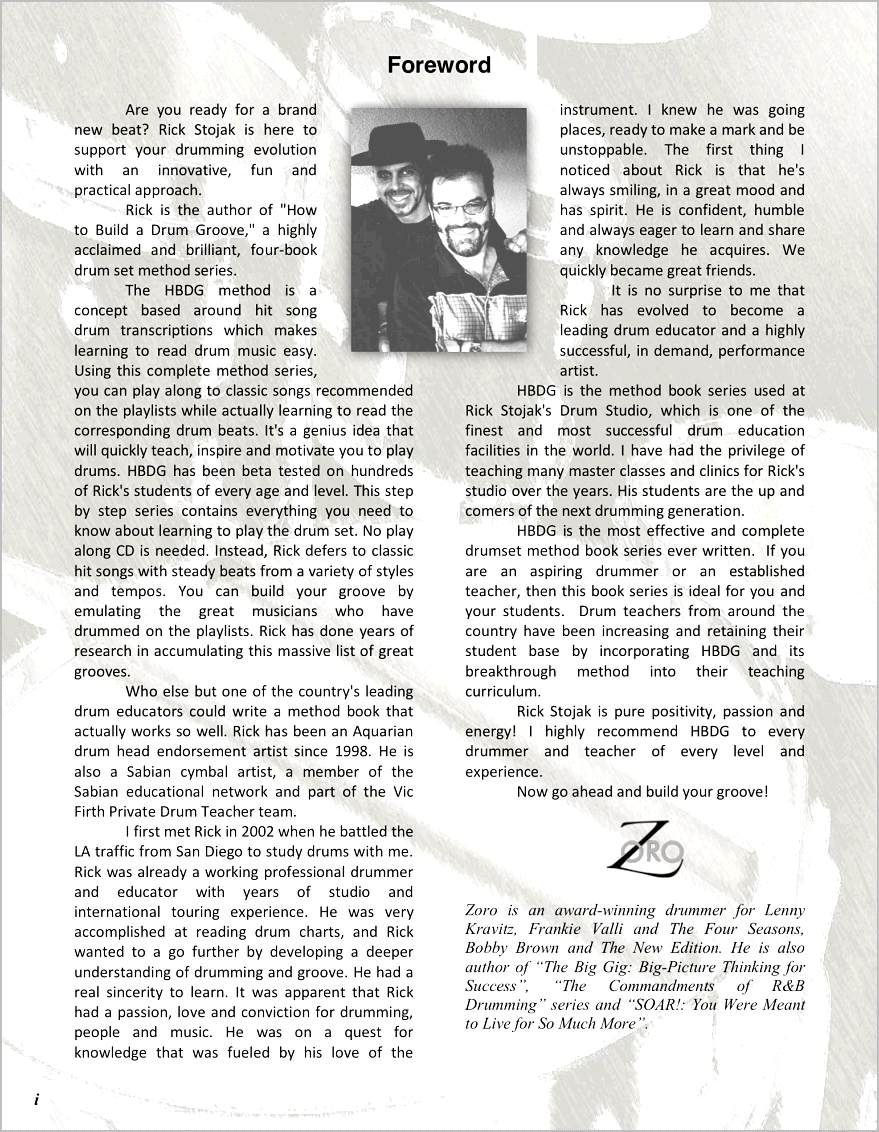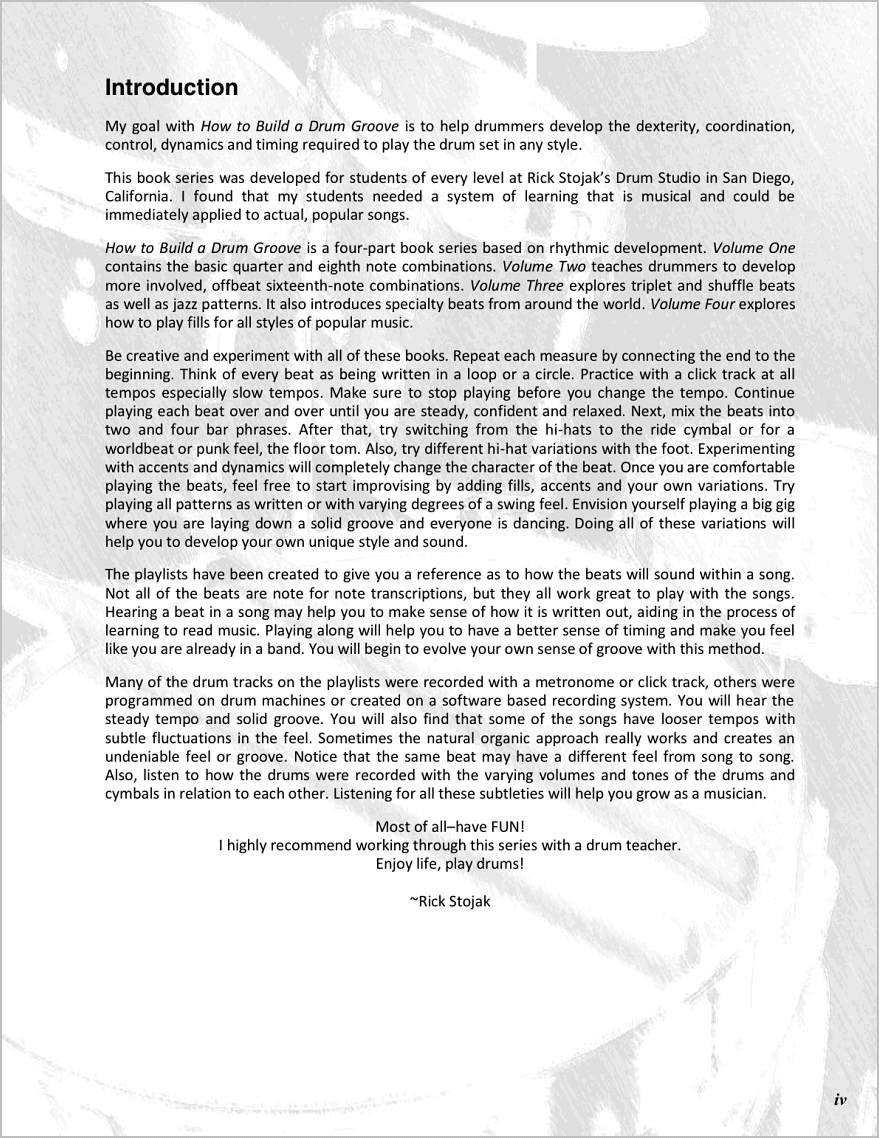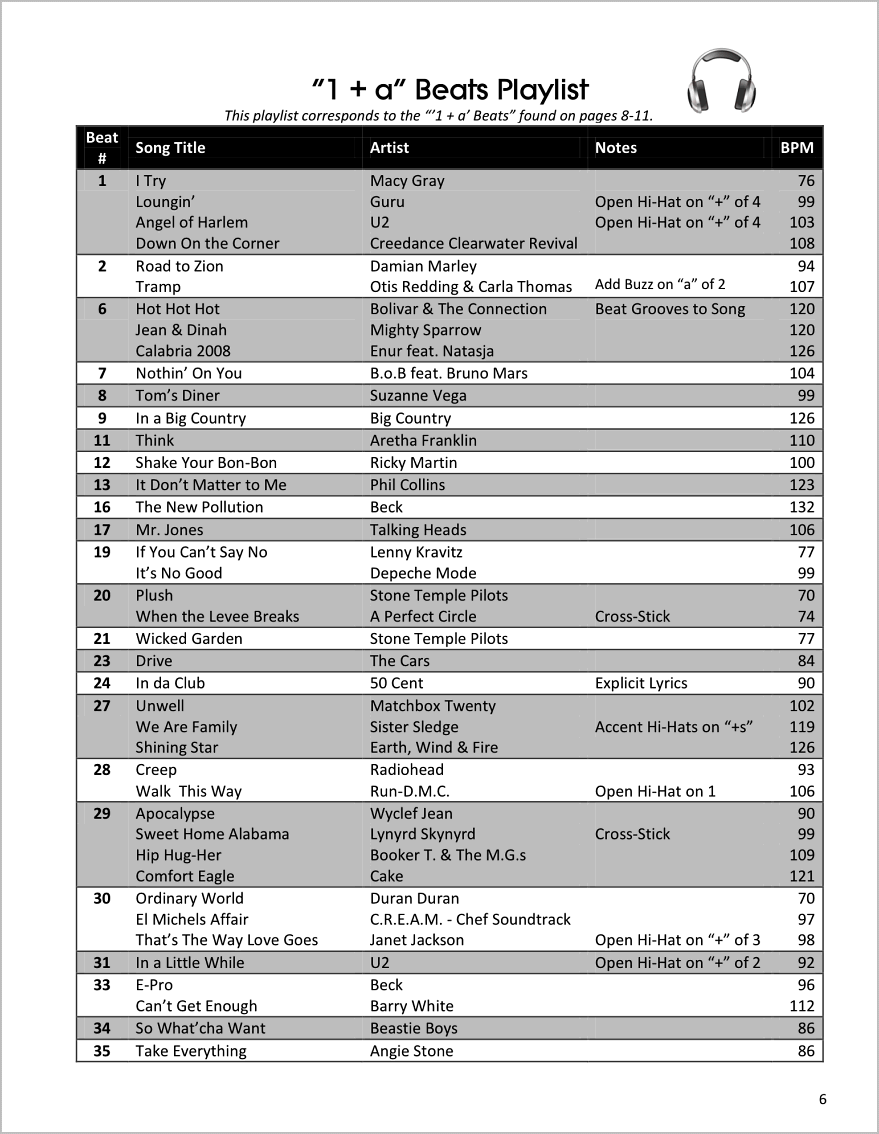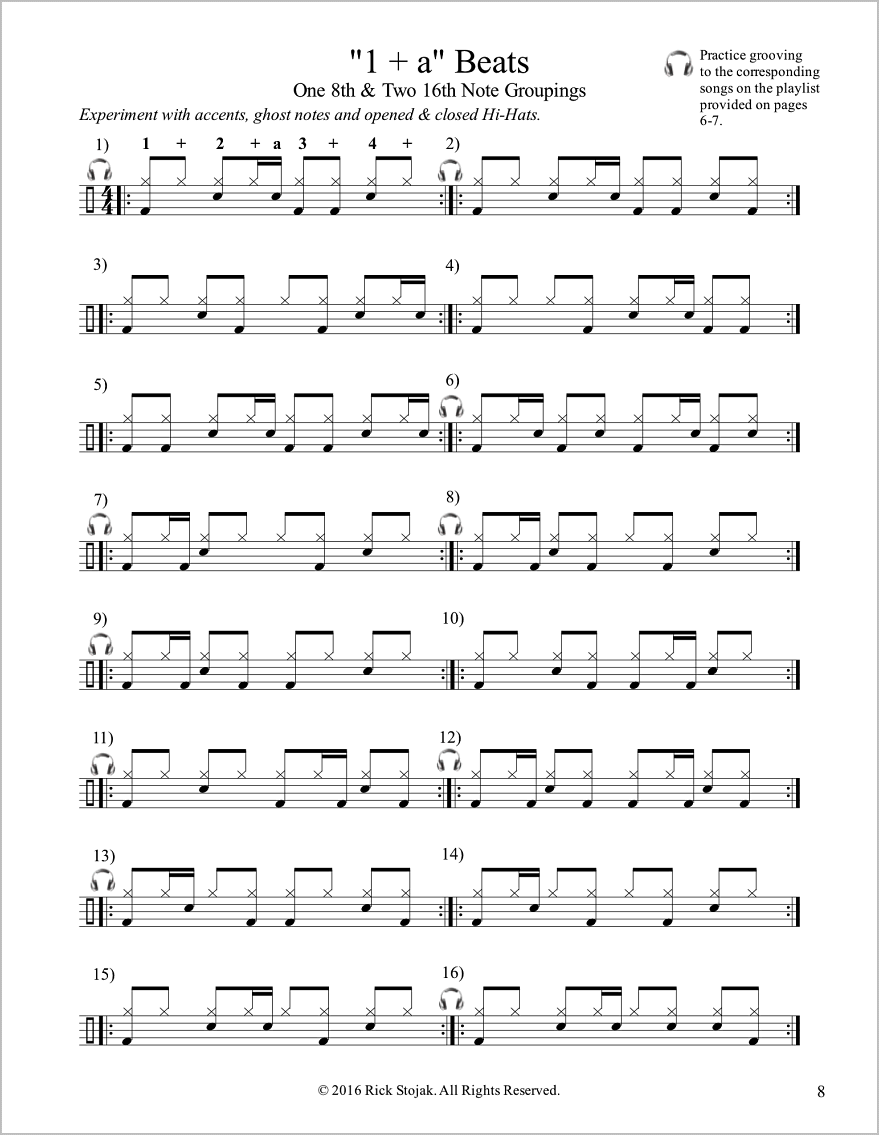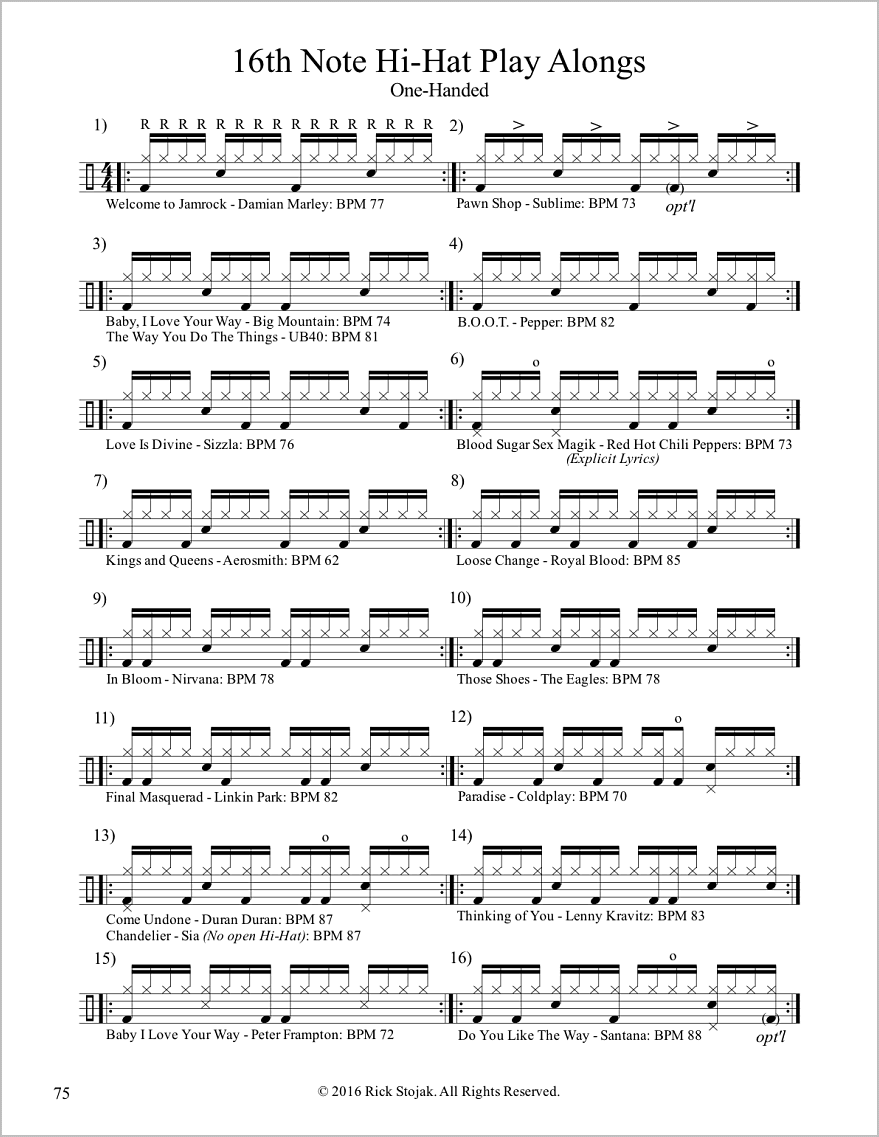 Back Cover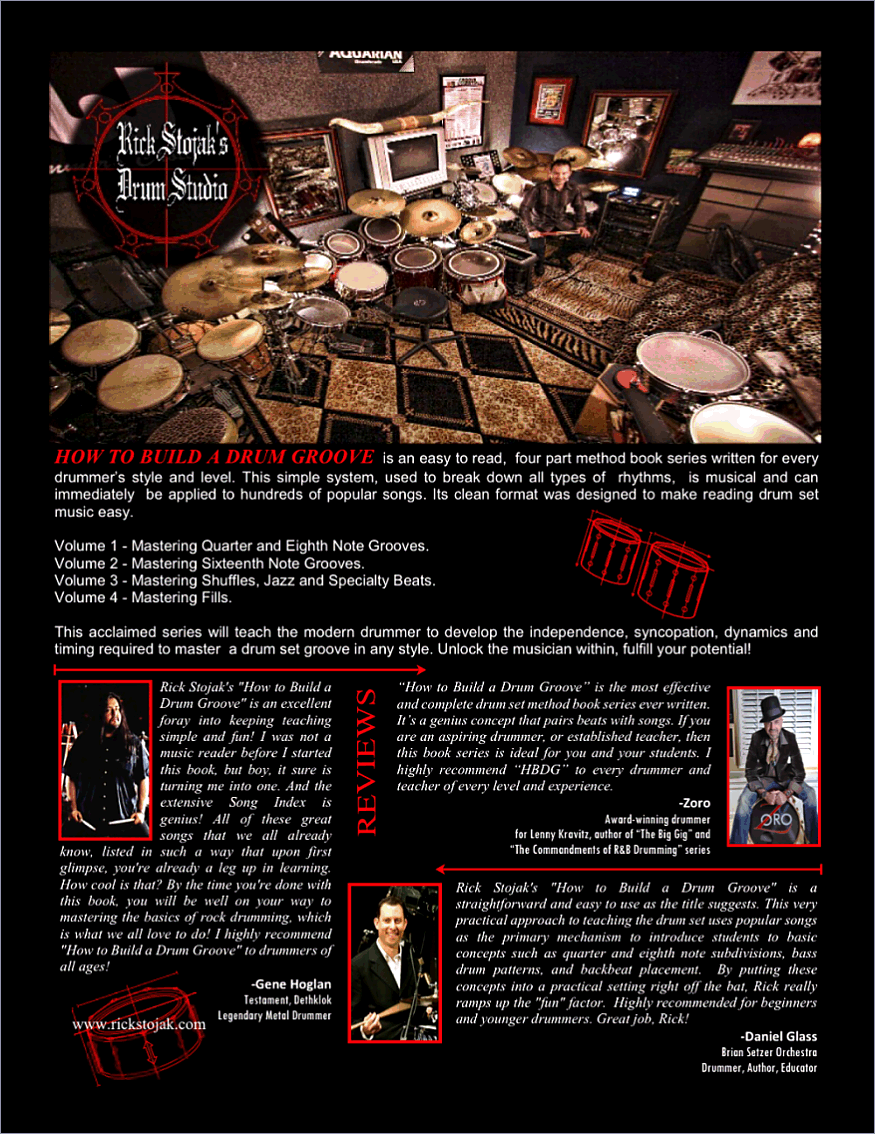 Click here for VOLUME ONE